SELIM HANAY
Assistant Professor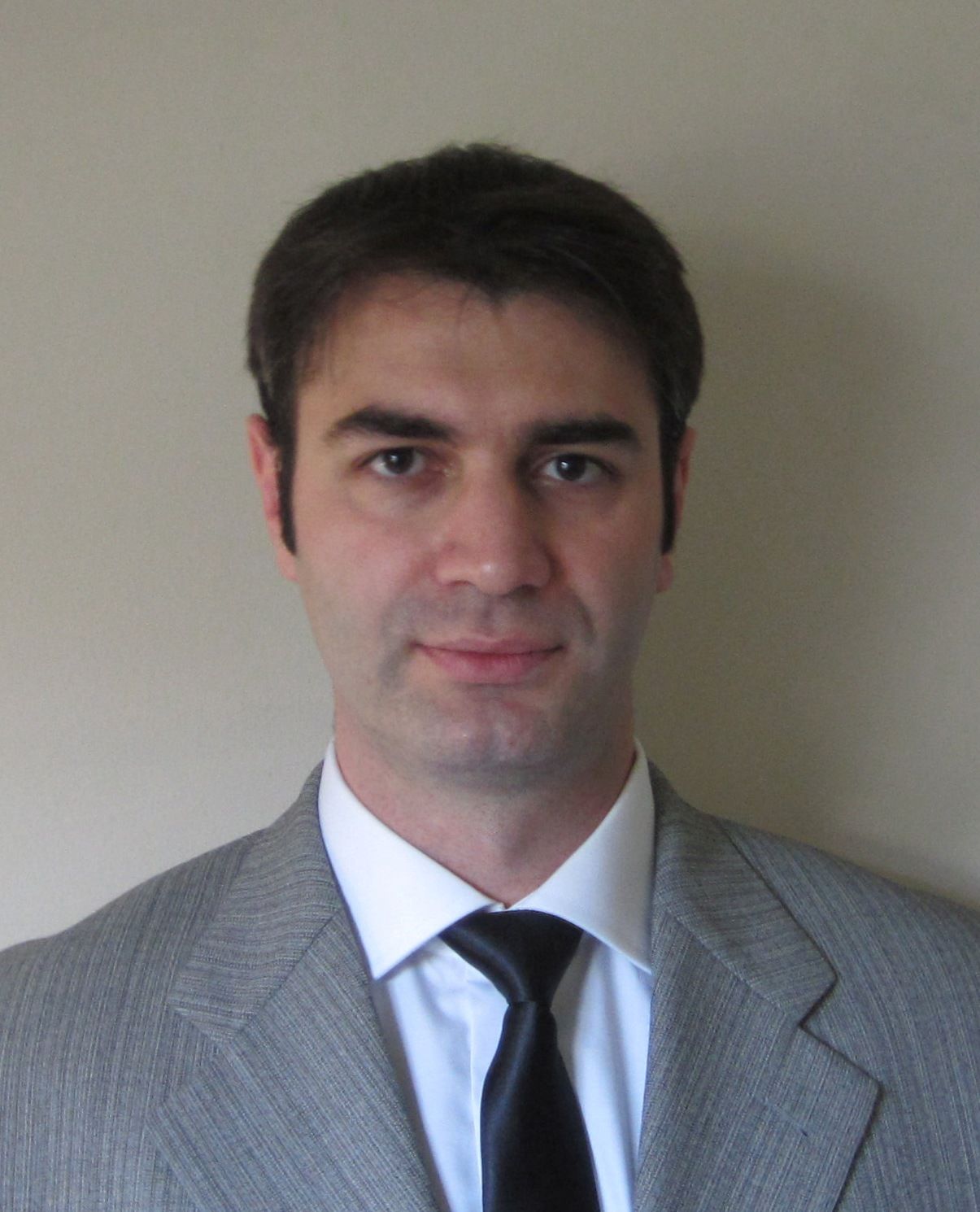 Address
Department of Mechanical Engineering
Bilkent University
06800 Bilkent, Ankara
Office
EA126
Phone
+90 (312) 290-3435
Web Site
E-Mail
BIOGRAPHY
Selim Hanay received his Ph.D. degree in Physics from Caltech in 2011. Since then he has been working in the Caltech Physics Department first as a post-doctoral research fellow and then as a research scientist. His research has focused on Nano Electromechanical Systems (NEMS), working in the group of Professor Michael Roukes. Together with his team, he has developed NEMS devices capable of detecting and weighing single protein molecules in real time.

His future research will focus on further advancing these nanoscale machines to accomplish unprecedented sensing and characterization modalities for biologic samples at the single-molecule level. These investigations have immense potential in biochemical research (such as proteomics and cancer studies) as well as environmental applications (such as monitoring of air pollution and nanotoxicity). His research results have been highlighted in several media outlets, such as the New York Times, IEEE Spectrum, Scientific American, Discover Magazine and Slashdot.

Selim Hanay attended Sabanci University for undergraduate studies and received degrees in Microelectronics Engineering and Physics. He is a graduate of Ankara Fen Lisesi and is the recipient of Gold Medal in the 31st International Chemistry Olympiads. He is married to Muruvvet Buyukboyaci. His home town is Erzurum, Turkey.

Google Scholar Citations
EDUCATION
Ph.D., Physics, California Institute of Technology (2011)
B.S., Microelectronics Engineering with minors in Physics, Sabanci University (2003)
RESEARCH
We have future research projects that are not discussed in this page. Interested students at the Ph.D., MS or undergraduate level are encouraged to contact Selim Hanay (selim@caltech.edu) for more information and research opportunities.

We are working with nano-machines sensitive enough to interface with the world of proteins and biomolecules:

- We fabricate ultrasmall mechanical structures (e.g. 1.8 µm x 120 nm x 100 nm).
- These mechanical structures are made of stiff mechanical materials such as Silicon-Carbide or Silicon-Nitride
- These mechanical structures have high mechanical vibrational frequencies. For the machine mentioned above, we can excite and detect a nanoscale mechanical vibration at 430MHz. So this machine works in the ultrahigh-frequency band , only this is a mechanical, not an electronic device…
- Sample molecules, such as proteins, adsorbed by this structure changes the total mass of the resonator, which in turn will change the resonance frequency.
- By detecting this change in resonance frequency, we can measure the mass of added molecules on our device.
- With our technology, we can currently detect and identify large protein molecules.

Why is this important? Basically...

- It will help us to identify the proteins in a given cell, thus providing important information about the state of the cell (such as if it is normal, cancerous, or have some other problems).
- It can be used as a tool to measure environmental contamination.

Ultimate goal...

- is to fabricate a compact mass spectrometer system...
- consisting of a densely-packed array of nanomechanical devices,
- interfaced with an efficient microfluidics front-end system,
- and integrated with a CMOS measurement chip.

… so that the ultimate system will be able to analyze all the contents of a mammalian cell in 20 minutes.

RESEARCH WEB PAGE: https://www.nems.me/

Teaching
Click here for the Mechatronics Project Competition Web Page.
RELATED PUBLICATIONS
Journal Paper

M Yuksel, E Orhan, C Yanik, AB Ari, A Demir, MS Hanay (2019). "Nonlinear Nanomechanical Mass Spectrometry at the Single-Nanoparticle Level", Nano Letters, v.19 p.3583-3589, Full Text, DOI: https://doi.org/10.1021/acs.nanolett.9b00546
AB Ari, CM Karakan, C Yanık, II Kaya, MS Hanay (2018). "Intermodal Coupling as a Probe for Nanomechanical Modes", Physical Review Applied, v.9(034024), Full Text, DOI: https://doi.org/10.1103/PhysRevApplied.9.034024
M Kelleci, H Aydogmus, L Aslanbas, SO Erbil, MS Hanay (2018). "Towards Microwave Imaging of Cells", Lab on a Chip, v.18(463), Full Text, DOI: 10.1039/C7LC01251A
JE Sader, MS Hanay, AP Neumann, ML Roukes (2018). "Mass Spectrometry Using Nanomechanical Systems: Beyond the Point-Mass Approximation", Nano Letters, v.18 p.1608-1614, Full Text, DOI: 10.1021/acs.nanolett.7b04301
MN Esfahani, Y. Kilinc, Y., MC Karakan, E Orhan, MS Hanay, Y Leblebici, BE Alaca (2018). "Piezoresistive Silicon Nanowire Resonators as Embedded Building Blocks in Thick SOI", Journal of Micromechanics and Microengineering, v.28(045006)
A Demir and MS Hanay (2018). "Numerical Analysis of Multi-Domain Systems: Coupled Nonlinear PDEs & DAEs with Noise", IEEE Transactions on CAD, v.37(7)
T Kouh, MS Hanay, KL Ekinci (2017). "Nanomechanical Motion Transducers for Miniaturized Mechanical Systems", Micromachines, v.8(4) p.108
Eric Sage,, Ariel Brenac,, Thomas Alava,, Robert Morel,, Cecilia Dupre,, Selim Hanay,, Michael L. Roukes,, Laurent Duraffourg,, Christophe Masselon,, Sébastien Hentz (2015). "Neutral particle mass spectrometry with nanomechanical systems", Nature Communications, v.6(6482), Full Text
Nyffeler, C., Hanay, S., Sacchetto, D., Leblebici, Y. (2015). "Graphene field effect devices operating in differential circuit configuration", Microelectronic Engineering, Full Text, DOI: https://linkinghub.elsevier.com/retrieve/pii/S0167931715001252
Hanay, S., Kelber, S.I., O'Connell, C.D., Mulvaney, P., Sader, J.E., Roukes, M.L. (2015). "Inertial Imaging with Nanomechanical Systems", Nature Nanotechnology, Full Text, DOI: http://dx.doi.org/doi:10.1038/nnano.2015.32
Hanay, S., Kelber, S., Naik, A., Chi, D., Hentz, S., Bullard, C., Colinet, E., Duraffourg, L., Roukes, M. (2012). "Single-Protein Nanomechanical Mass Spectrometry in Real Time", Nature Nanotechnology, v.7 p.602, Full Text
Naik, A., Hanay, S., Hiebert, W., Feng, X., Roukes, M. (2009). "Towards Single-Molecule Nanomechanical Mass Spectrometry", Nature Nanotechnology, v.4 p.445, Full Text
Roukes, M., Hanay, S., Kelber, S., Naik, A.. "Single-Protein Nanomechanical Mass Spectrometry in Real Time (US Patent Application filed on 9 May 2013, CIT-6192-P, 2012)"
Roukes, M., Naik, A., Hanay, S.. "Single Molecule Mass Spectrometry Enabled by Nanoelectromechanical Systems (NEMS-MS), US Patent # 8,227,747"